11 ½ Home Modification Remodeling Tips to Help Visitors and Aging Parents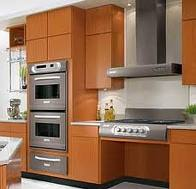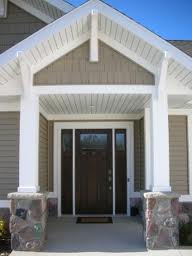 Do you have a parent(s), relative, or friend who is having a harder time getting around your home due to mobility, vision or health challenges? The reality is almost all homes have been designed for people with now physical, mental, or visual deficits. Here's 11 ½ home modification remodeling tips which will make your home "visitable," cool and stylish for people of all abilities:
Tip 1 – Widen inside doors – Fully accessible design is good design for everyone. Get new interior doors that are 32" to 36" wide.
Tip 2 – Get decorative kitchen cabinets and bathroom vanity pulls with "C" and "D" shaped designs (these are easier to use and contemporary).
Tip 3 – Add cool lights for specific tasks and general lighting. Increased lighting can a big help for older people with vision challenges
Tip 4 – Get stylish grab bars – Yes such a thing does exist. There are actually decorative grab bars made of multiple materials which will actually add fashion to a room. Use these bars in "transition areas" where falls are most likely to occur. Using a handrail in a bathroom can actually save someone's life.
Tip 5 – Repaint rooms – Put a fresh coat of paint and use contrasting colors between rooms to help those with visual impairments and to add style.
Tip 6 – Replace double hung windows with casement windows – Crank out style (casement) windows are easier to reach, operate and let in more fresh air – effective universal design.
Tip 7 – Add comfort height toilets – These toilets can be easier for aging parents to use and more comfortable for everyone in the house.
Tip 8  – Add a zero step entry – Regrade your front entrance to eliminate steps and make it easy for entrance not only better for those with mobility challenges but it will also be nicer when bringing in a young child with a stroller or for hauling the groceries in from the car.
Tip 9 – Remodel your kitchen – So much time is spent in the kitchen – but it can be a hazardous place as well (moving around utensils and hot freshly cooked items). Create a more accessible design for your kitchen with features like pull out shelves, counters at different heights, and smooth induction cooktops.
Tip 10 – Remodel your bathroom – Bathrooms and bathtubs are wet, slippery and dangerous places. To increase safety, function and style convert consider these ideas:
Convert a tub to a walk in shower
Add a roll under sink.
Change out old plumbing valves and fixtures with hand held shower and anti scald valves.
Add a corner shower seat or a fold down seat.
Tip 11 – Consider a room addition or in law suite – This is the most expensive idea – but the additional square footage can add comfort, privacy and future resale value.
Tip 11 ½ – Call in a universal design remodeling expert and/or Occupational Therapist to help you through the process
Have you had any (positive or negative) experiences with home modification remodeling to share? Please comment below.
Learn more about home modification, universal and accessible design remodeling by visiting, Cleveland Design and Remodeling (216-531-6085), Columbus Design and Remodeling (614-252-7294), The Bath Doctor (513-742-6679)of Cincinnati and Dayton.
Related Articles
---
Mike Foti
President of Innovate Building Solutions a nationwide supplier and regional (Cleveland and Columbus) remodeling contractors. Some of our product lines include glass counters, floors, backsplashes, glass blocks and grout free shower and tub wall panels
---