Project Spotlight: How to Use Custom Wooden Awnings for Style & Protection from Sun, Rain & Snow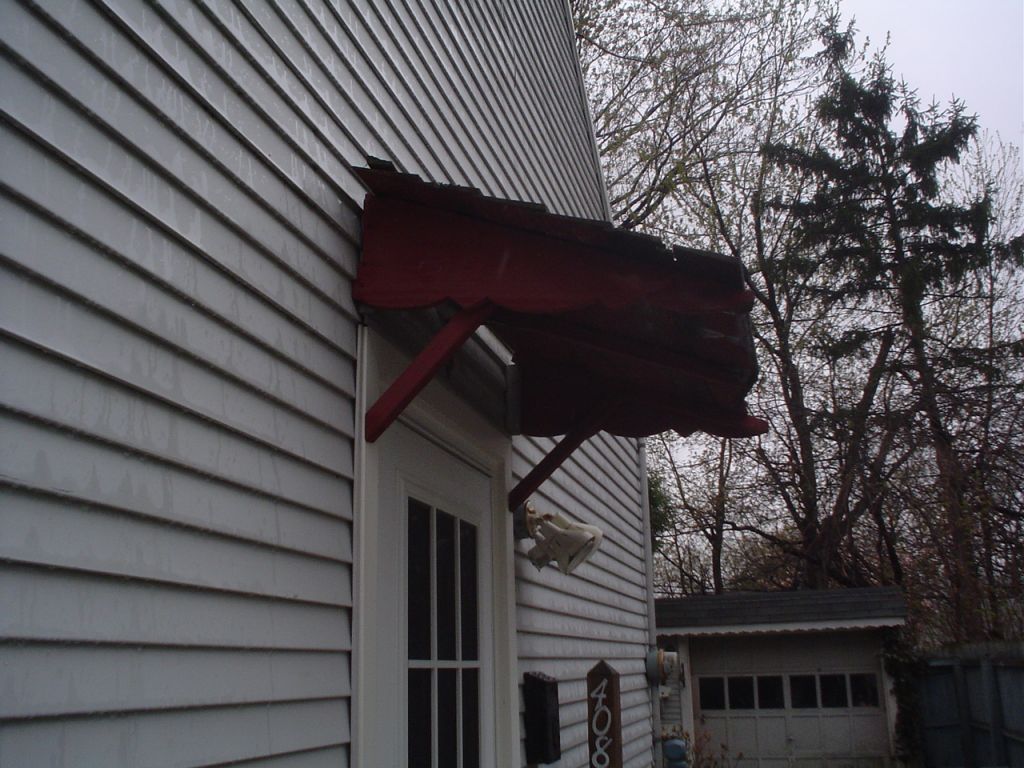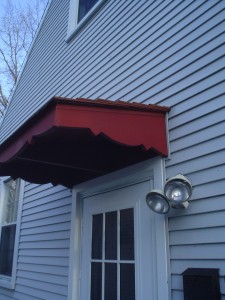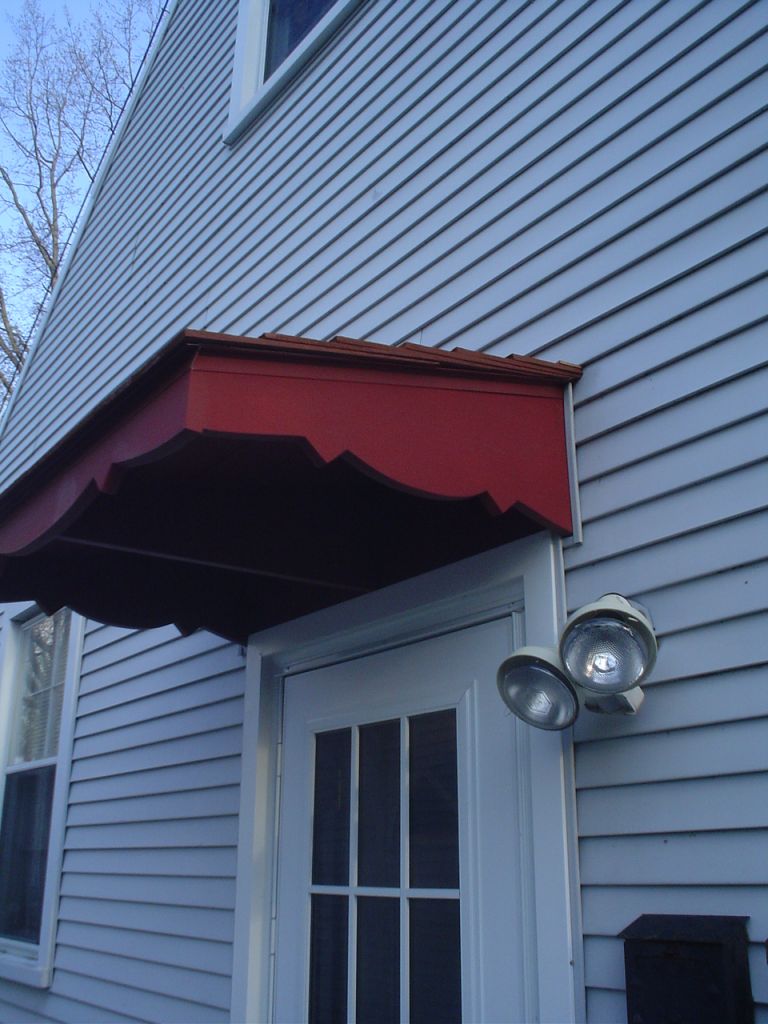 The problem
Jules (a homeowner in Euclid Ohio) had an old wood awning made of pine that was rotting and deteriorating. The structure was pulling away from the house which caused water, sun and rain to be able to seep through. The asphalt shingles on the roof were also failing. The bottom line is the decorative and protective home awning did not look good and was not doing the job.
Jules wanted a wood awning that would not only function well with a minimum amount of maintenance – but also one that would add to the architectural appearance of his cottage home style (and would match up with the wood scallop design used in parts of the home's woodwork). Jules was turned down by several contractors who did not want to do this type of custom millwork.   
The solution: John Murphy (Sales Representative from Cleveland Design & Remodeling & Cleveland Window Company) suggested a custom wood door awning made out of western red cedar (this wood is more suitable for exterior applications to create a long lasting maintenance free environment than the pine previously used).
This custom structure was milled by John Fronek (Operations Manager at Cleveland Design & Remodeling) to match up with the architectural details of Jule's garage (with a scallop design). To minimize future maintenance and improve looks the top of this shade structure a cedar shake roof was used. An exterior solid color stain was applied to match other colors surrounding the home. The awning was anchored using 3 ½" galvanized lag screws and the holes on the back board were covered with wood plugs to create a finished look.
Why use Wooden Awnings vs. fabric, aluminum or plastic awnings?
You may be wondering what are the advantages and disadvantages of wood awnings vs. other systems – here are some points to consider in using this type of product:
Advantages:
Offers a natural look and extension of the home – With a wood framed home a wood awning can blend seamlessly with the rest of the house. It fits very well with rustic, cottage, ranch or cape cod style homes.
Provides a solid shade structure – Wood is very sturdy in comparison with fabric, aluminum or plastic awnings.
Can be custom fabricated – Unlike standard awnings, with the right craftsmanship a wood structure can be made into virtually any shape and can be used in multiple ways (ex. for a wraparound porch, a porch awning etc.).
Does not need to be drawn in during storms – Unlike fabric awnings the wood awning can be safely anchored and does not need to be retracted during bad weather.
Longer life – when you choose the proper wood the structure will last longer than fabric or aluminum awnings.
Provides solid protection from sun, rain and snow
Disadvantages
Is not a retractable awning – The wood awning is not available with a mechanized system that can fold into itself.
Wood is not the cheapest option – Wood awnings provide beauty, style and protection but they will not be as cheaply priced as a plastic or fabric awning.
Do you have any questions or problems with a wooden awning? Have you completed a project like this and would like to share your lessons learned? Please comment below.
If you need help with a wooden door, window or patio awning visit Cleveland Design and Remodeling (216-531-6085) or Columbus Design & Remodeling (614-252-7294).  
Related Articles
---
Mike Foti
President of Innovate Building Solutions a nationwide supplier and regional (Cleveland and Columbus) remodeling contractors. Some of our product lines include glass counters, floors, backsplashes, glass blocks and grout free shower and tub wall panels
---